Articles
To get access to all the content, the Xyntax Support Portal includes, you must first create an account.
| | |
| --- | --- |
| | Important! -- If you are creating an account, please create an account using your corporate email address. Generic email addresses ending in @hotmail.com or @gmail.com will need to be individually reviewed and authorized. |
When an individual is trying to access the site (https://support.xyntax.ca/) you'll see the following page: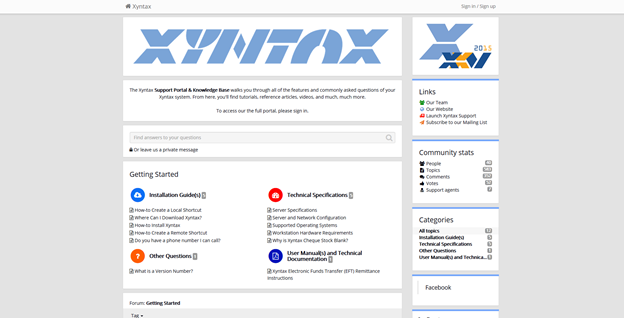 Note that you are not currently "signed-in".
To create an account:

1. Click on the Sign in / Sign up link in the top right corner.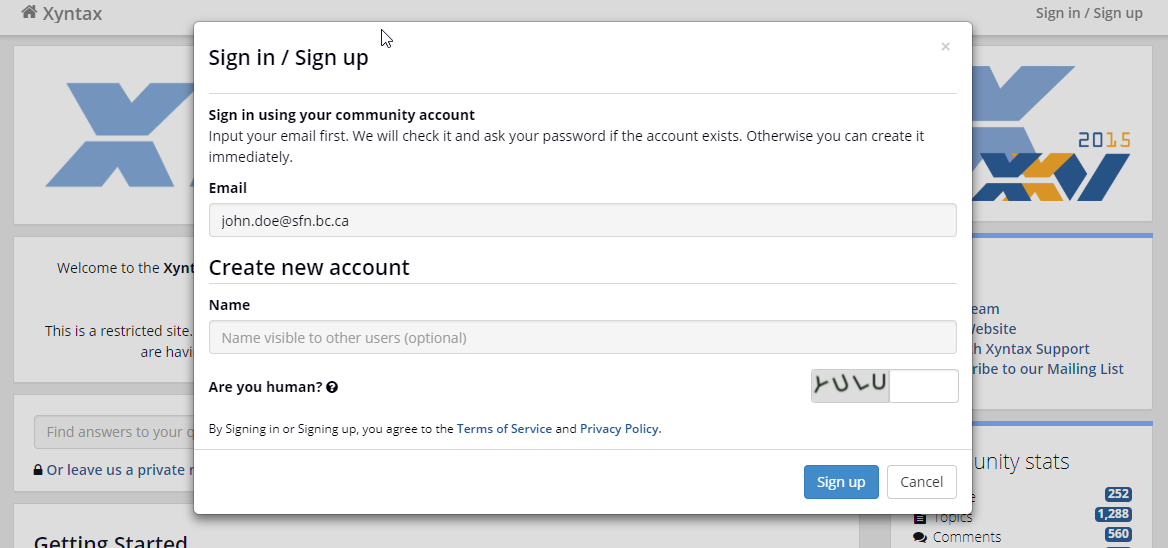 2. Enter your Email
3. Enter your Name. This will be your name visible to others.
Are you human? 
4. Enter the answer to the Captcha question. 
5. Click Sign Up.
The system will automatically send you a registration email in a few minutes.

Once received:
6. Open the email and click Set Password.

7. Enter your Password.
8. Click Ok.
Now that your account has been set up and confirmed, you should now be able to login to the Xyntax Portal.
If you continue to have difficulties signing-in, please call us at +1 (866) 699-6829.