Articles
If you are trying to access the Support Portal for the first time, you may see one of the following two screens: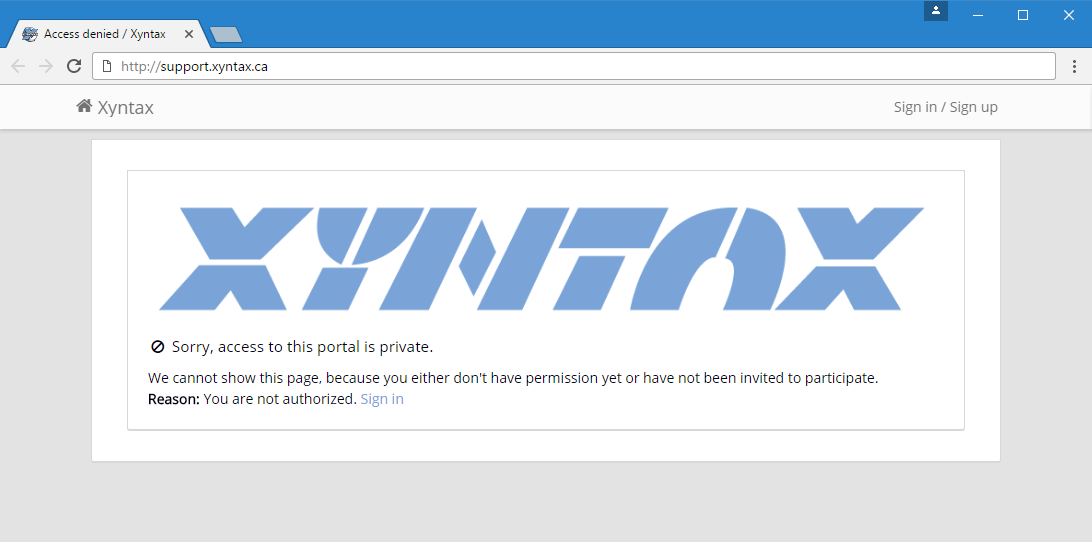 Or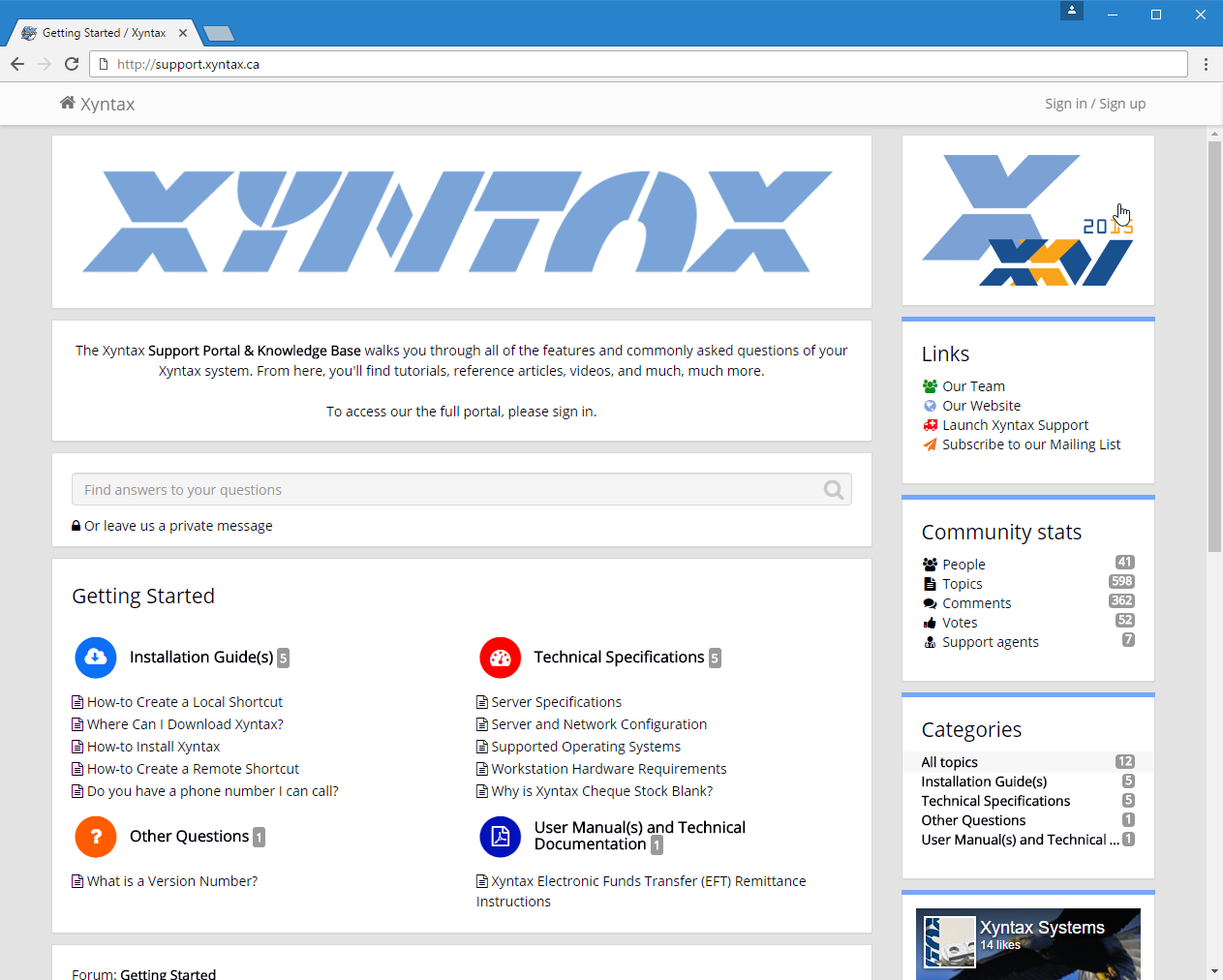 In order to access the full content of the Xyntax Support Portal, you must first create an account, using an authorized email address. To create an account, please use your your corporate email address (e.g. *@summerfn.ca).
Important! -- Email addresses ending in @hotmail.com or @gmail.com are not allowed.
To register:
1. Click on Sign in/SIgn up.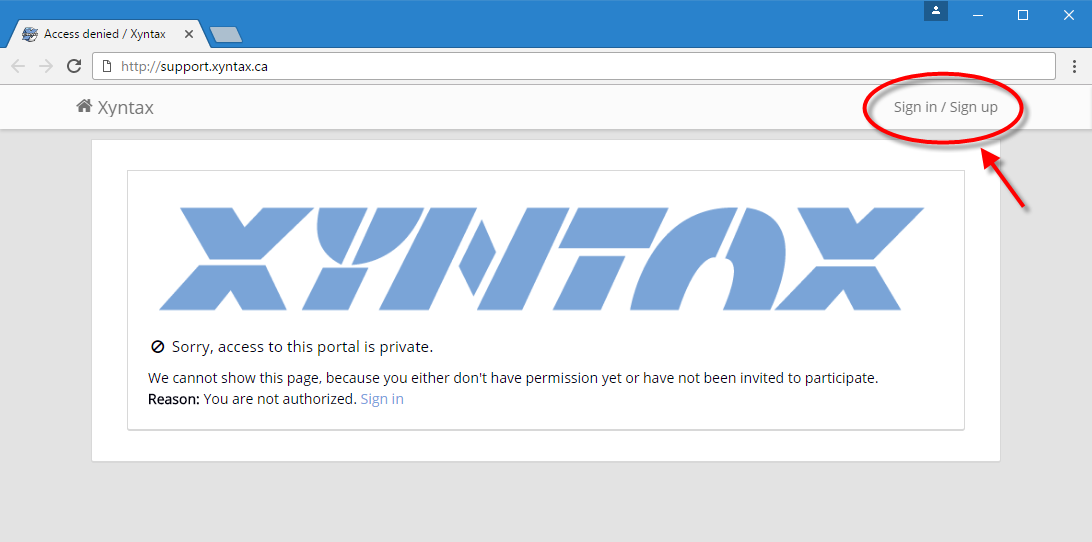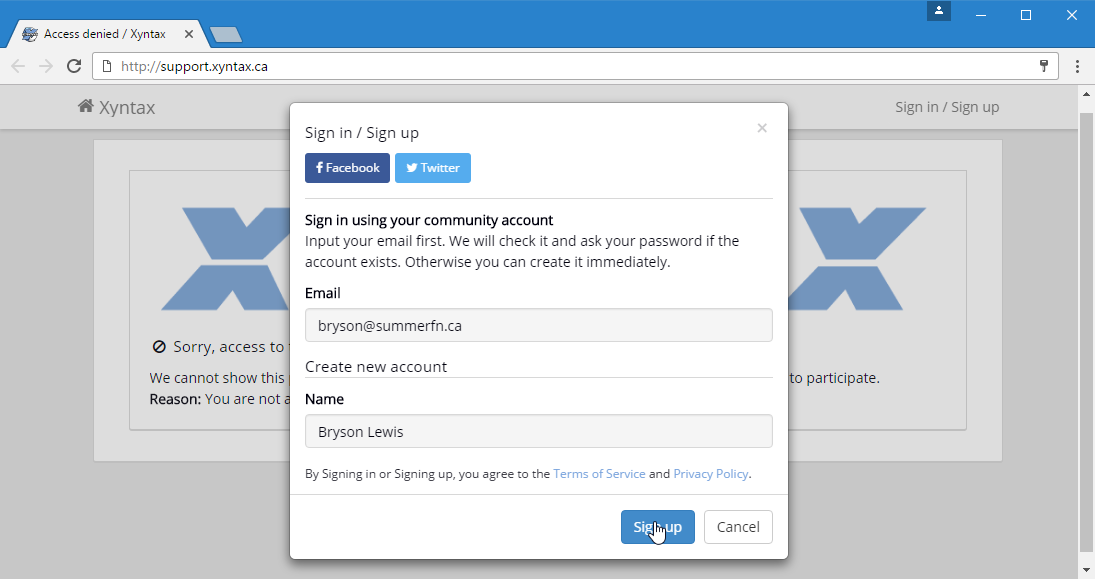 2. In Email, enter your work email (e.g. yourname@yournation.ca)
3. In Name, enter your Fullname (e.g. Jane Doe).
4. Click Sign Up.
Once you click "Sign up" the system will send you an automatic registration email.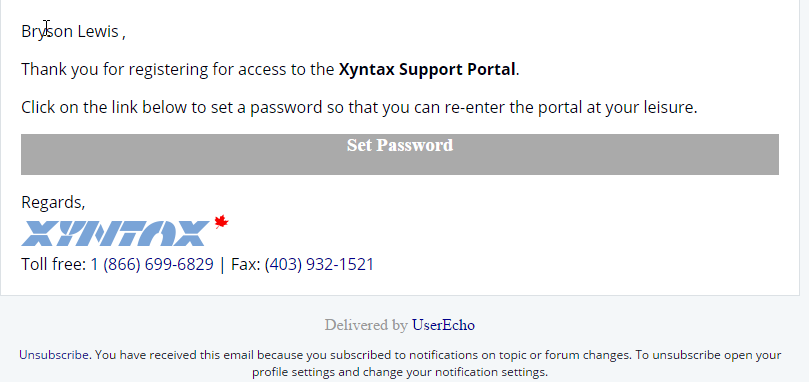 5. Click the Set Password link.
6. Scroll down to near the bottom to enter/confirm your Password.

7. Click Save.

Once verified, go back to http://support.xyntax.ca.
8. Click Sign in.
9. Enter your Email Address.
10. Enter your Password.


That's it your in.